Introduction to Jim Wesberry
GIVING THANKS
E-Magazines by Jim Wesberry
THE REAL INVISIBLE HAND / LA MANO INVISIBLE VERDADERA ............(traducción en español más abajo)
THE FALTERING EAGLE: Speech made in 1970
CLEPTOCRACIA 1990 articulo para el 25 aniversario de ILACIF
ENFRENTANDO LA CORRUPCION EN TIEMPOS DE COVID, Conferencia - Profesionales del Bicentenario del Perú
ETICA E INTEGRIDAD, Congreso Organos Internos de Control, del Estado de Guanajuato, Mexico via Zoom
EL IMPACTO DE LA INTEGRIDAD, presentación en el Foro ISAF de Sonora, Mexico via Zoom
Donde fueron nuestros valores? Como podemos recuperarlos?
75 ANIVERSARIO DE LA Federación Nacional de Contadores del Ecuador
VIDEO: El Auditor Frente sus Tres Mayores Desafíos
MIAMI KEYNOTE: Public Financial Management, 2016
CONFERENCIA: CONTROL INTERNO Y ÉTICA: ESTARÍAN PERTINENTES EN 2025?
CONFERENCIA 6a Conferencia de Auditores Ecuador: El Auditor Interno Frente sus Tres Mayores Desafios
CONFERENCIA CReCER 2015: Empresas Estales en Busca de Etica---State Enterprises in Search of Ethics
CONFERENCIA QUITO HONESTO: Ambiente Etico = Municipio Eficiente: Principios de Conducta Etica, 2014
DOCTORADO HONORIS CAUSA - UNIVERSIDAD INCA GARCILASO DE LA VEGA, LIMA, PERU - 2013
DECORATION BY THE PERUVIAN GOVERNMENT 1972
My Work in Peru / Mi trabajo en el Perú
CONFERENCIA EN HUANUCO, PERU - El Auditor enfrenta la Erupcion de Corrup$ion del Siglo XXI -2013
CONFERENCIAS EN CHILE - 3 Mayores Desafios al Auditor Interno - 2012 - VIDEO y TEXTO
THE CONTINUING FINANCIAL CRISIS
GEORGIA CORRUPTION ON MY MIND
Personal Information
My Resume (in English)
Mi Curriculum Vitae (en español)
Personal Photo Album
ACTIVITIES & EVENTS INITIATED
The Top Quartile of Life
AMERICA IN DECLINE? The Life Cycle of a Great Power
ACCOUNTANCY & AUDITING: MY CHOSEN PROFESSION
SERVICE AS PAGE IN US HOUSE OF REPRESENTATIVES 1949-51
SPECIAL INVESTIGATOR OF CORRUPTION IN STATE GOVERNMENT 1959-60
LEGENDS: Georgians Who Lived Impossible Dreams
Wesberry v. Sanders, 376 US 1 Landmark US House Reapportionment Case
POLITICS - MY FIRST CAMPAIGN 1961
POLITICS - ELECTION TO GEORGIA STATE SENATE 1962
Press Clips from Georgia Senate Service
The Best Speech I Ever Made
Why I Quit the Georgia Senate
Congressional Testimony
Activities in the Junior Chamber of Commerce
Contador Benemerito de las Americas (Most Meritorious Accountant of the Americas)
Articles from The Journal of Accountancy
My Credo
Media
Interview about Leadership
ACCOUNTABILITY - RESPONDABILIDAD
THE EVER GROWING, EVER STIFLING BUREACRACY
PONZIS and PIRAMIDES
GRAPHIC DISPLAY OF US DEBT
CALCULATE YOUR DEBT LIABILITY
Fraud-Corruption-Bribery
Collusion Breaks Internal Controls
FORENSIC AUDITING --- AUDITORIA FORENSE
FRIENDSHIP - AMISTAD
Creencia - Belief
Think -------- Pensar
WOMAN -------------- MUJER
Dawn
Message to Garcia - Mensaje a García
THE GREATEST SPEECHES OF ALL TIME
Education
Interesting!
POEMS
ATLANTA, GEORGIA USA - MY HOME TOWN
WASHINGTON DC - MY OTHER HOME TOWN
PERU
ECUADOR
MEXICO
PHILIPPINES
COLOMBIA VS KLEPTOKAKISTOCRACIA: Presentación para el Día Internacional Anti-Corrupción 2011
LECTURE AT MANILA'S UNIVERSITY OF THE EAST: Integrity & Honor, Corruption & Dishonor VIDEO
MANILA LECTURES AT FAR EASTERN & SANTO TOMAS UNIVERSITIES: Good Governance and Social Responsibility
EFFECT OF 2008 GLOBAL CRISIS (JW presentation in English)
SEGUNDA GRAN DEPRESION 2010 (JW presentaciónes en español)
Speeches - English
More Speeches
Conferencias / Discursos - Espanol
Mas Conferencias / Discursos
Power Point Presentations
ANTI-CORRUPTION EVENTS & REPORTS
Favorite Links
Quotes by Jim Wesberry
Documents, Articles - Documentos, Articulos
Books Read
From the Past
Contact Me
Family Photo Album
The Wesberry Surname
Miscellaneous
Technology Use in Fighting Corruption
Last Page

HERE ARE SOME SUGGESTIONS TO PREPARE FOR AND SURVIVE GREAT DEPRESSION II

It's time to prepare for the Second Great Depression. Here's what to do.
Line up ducks
Start with the basics. Make sure that you're covered if you lose your job.
In the depths of the Great Depression, 25% of all workers and 37% of non-farm workers were unemployed. That's a devastating statistic. It means that in cities, almost four in 10 people didn't have jobs, and that doesn't even take into account the underemployed -- people who wanted full-time jobs, but were only able to find part-time work.
So, prepare for the worst. Make sure that you have an emergency fund -- in cash -- of at least three to six months worth of expenses. Then, pay down your debt, starting with the debt with the highest interest rate. Debt is terrible during deflationary times because deflation doesn't just affect prices, but incomes as well. As incomes fall, that debt becomes more and more onerous. During the early 1930s, there was 30% deflation. So, pay back debt now, while you can.
Finally, recognize that, in a Second Great Depression, losing your job is a real risk. Whenever you buy something, think hard about whether you truly want to spend that cash. Imagine that you'll lose your job in six months. Looking back from that time, will you still be happy that you made that purchase? (from Welcome to the Second Great Depression By Richard Gibbon, The Motley Fool)
_______________________________________________________
I will give you my advice for the next year:.

Your house – lose it. Give up on it (assuming you are having problems paying for it.) You can buy the same house in 2 years for 2001 prices and get it for a few hundred thousand dollars less. If you are in duress and having problems with the payment, stop paying it. Stay in the house as long as you can. Fight the foreclosure at every turn. Doing the 'right thing' by paying your bills until you go broke and lose everything anyway is not good economic sense for you and your family. If you continue to try to keep up you will not only lose the house but you will be destitute and heading towards homelessness. Pride destroys finances.


Fight the foreclosure – Answer any papers sent to you by the bank. You will have 20 days to respond, wait til 18 go by and overnight it. Complain about the loan and the company and the mortgage broker. They will have 20 days to respond. And so on and so on. This will give you 3 to 12 months in your house rent and mortgage free.

The bank is overwhelmed with properties. Law forbids them from owning too much property. Due to this, the foreclosure could be pushed off for a long time. You can even try to 'fake' sell it with a realtor for some real high price or some 'never going' to happen short sale.

These methods, depending on the lender could give you 2 years or more in your house with no payments. Why go broke? Save your money in a hole in the ground. Help your family survive and forget your 'honor.' The lender could not care if you lived or died. They knew what they were doing. Until someone else owns it, it is your property.

Plan for your bankruptcy- Don't go nuts on your credit cards, but use them up if you cannot pay them. Do not go bankrupt until the month your house is going to foreclosure sale. This will give you an additional three months. Even more if you can work something out with the attorney to delay the proceedings. That is at least 3 more months of living free. Watch excessive spending on cards or huge items going back 12 months before bankruptcy. Hide your cash.

This is especially important if you lost your job. The bank will not go under if you do not pay them, but your family will starve if you feel honor bound to pay the crooks, I mean lenders and credit card companies, til you are really broke and destitute.

Learn how to send cease and desist orders to creditors you are going to bankrupt so they leave you alone.

Realize you are talking about surviving here. You need your car and a roof over your head. You need money to live and eat for you and your family. Don't worry about breaking the hearts of the crooks that made this mess or the credit card companies (read: loan sharks.) Worry about you.

Feel bad, like you are using the system? These scumbags have received 100s of billions of dollars of our taxpayers money for being crooks. And the CEOs made millions more. So, F#ck em, burn em back. Worry about you and your family not some billionaire. They borrowed the money to lend to you. They got it at 0.25% interest (that is a quarter point) and sold it to you on some screwed up plan that is going up to 8% or more. They will (and are) being bailed out by our loving congress and the lender still made tons on the interest they earned from you over a few years.

After your bankruptcy move into a nice rental and relax. You should have little or no debt. If you still have your job you may be on a small repayment plan, but you will be fine.

Before you rent, you may want to read this article to protect yourself from making a bad rental choice.
http://www.politicalgateway.com/news/read/141364

In two years from now the prices will have hit real rock bottom and stay there. 2001 prices. Now you can look into buying a house, maybe even the same one, at less than half of what you had originally bought it for. Yea, you will have a bankruptcy, but so will everyone else. You have some credit, maybe a card or two, a car loan.

Best of all, your family is well fed, safe roof over their head, and you still have a lot of money in that hole somewhere.

In other words, survive and let the multi billionaires who have ripped everyone off for so long get some heat. You and your family come before any crooks like the lenders. Your family first, lenders last.

Wisdom – you did not get out when you could have. The experts, who have a vested interest in making you spend your money, told you it would be fine. They lied. Take care of yourself, the next year is going to be a bitch. (From How to survive the Great Depression of 2008 - 2009 by Bob Hoffmann, Political Gateway)



10 Key Recommendations for Internal Auditing in the Financial Crisis

May 21, 2009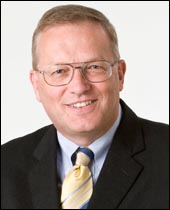 Richard Chambers
President
Institute of Internal Auditors


Organizations are navigating through the current crisis in a variety of ways. Most CAEs said they are making their internal audit activities more flexible by adjusting to stakeholder expectations and changing risk priorities. By linking their audit plan to business strategies and current risks, internal auditors are shifting priorities from a financial and compliance focus to a more operational and ERM effectiveness strategy. Resulting in 10 recommendations for internal auditors in helping their organizations through the financial crisis.

1. Focus on recession-related risks and activities. Incorporate cost containment and revenue enhancement reviews into the audit activity. Review risks around reputation, liquidity, workforce reductions, and third-party vendors. Look at going concern issues and off-balance-sheet transparency, and ensure internal controls mitigate reputational risk. Cultivate a cultural mind-set so that all activities are scrutinized with corporate reputation in mind. Invite management to surprise drills, and discuss strategies if the unthinkable happens.

2. Increase communication with management and the audit committee. Know the expectations of the audit committee and management. Recognize the opportunity to advocate risk management and keep the audit committee informed of upcoming and emerging risks. Discuss and obtain agreement on any shifts in audit plan priority. Promote transparency at all levels.

3. Place renewed focus on risk management and corporate governance processes. Audit the effectiveness of the organization's risk management and governance processes. Take a hard look at the organizational structure and business strategies, and ensure that there is a well-thought-out risk management process. Raise tough questions about oversight practices and strategies. Look at the board structure, reporting lines, and separation of duties.

4. Strengthen your risk assessment process. Reassess risks, including emerging external risks, and quantify the impact more frequently. Add a preparedness, velocity, and resilience factor to the risk assessment matrix, and subject every area of the risk assessment to a reputational risk litmus test. Assess the impact of compounded interrelated risks that if combined could snowball into a higher risk priority, and look toward the future to anticipate the next emerging risk.

5. Operate with a more flexible and adaptable audit plan. Reassess the audit universe regularly and change the audit plan to stay aligned with business objectives. Reprioritize resources to adapt to priority risks identified in the risk matrix, and shift assurance activities to risk management processes, operational controls, and cost containment/reduction and revenue enhancement activities. Keep an eye on what actions management is taking to cope in today's environment.

6. Serve as a risk management educator. Help management and the audit committee understand where they stand in the ERM curve and work together to fill in the gaps. Facilitate risk management workshops, and advocate a rigorous self-assessment process to provide broader risk review coverage. Facilitate risk discussions at every opportunity.

7. Expand fraud testing in the audit plan. Incorporate technology to review a broader transaction universe for anomalies. Focus on recession-related risks, inventory shrinkage, overtime abuse, unauthorized accounts payables, and expense report padding.

8. Strengthen business knowledge. Couple audit methodology with a deep understanding of the business; find out what you don't know and fill in the gaps. Focus on business objectives and strategies, and ensure that your audit plan considers and addresses the strategic risks to the organization. Partner with risk champions to improve organizational knowledge.

9. Strengthen your relationships and communications with the organization's other governance, risk and control functions. Improve relationships with other risk and control groups, and meet with risk champions regularly. Build a strong relationship with management to stay abreast of business changes and strategies. Encourage open communication and sharing, facilitate risk discussion, and publish emerging risk lists.

10. Enhance the efficiency of your audit processes. As your businesses revamp and re-engineer their processes to enhance efficiency and cost effectiveness, put internal audit processes to the same test. Look for ways to shorten reporting time, increase the use of technology, and challenge internal audit teams to increase their efficiency.
...AND FINALLY

LAUGH

SO YOU DON'T CRY

The World's Economic Viruses

Government Virus – Nothing seems to get better, but all the elected officials say it's getting better.

Political Virus – Doesn't actually do anything, but you can't get rid of it until the next election.

Econometrician Virus – Sixty percent of the economies infected will lose 17 percent of their GDP 12 percent of the time (+/- a 2% margin of error).

Marxian Virus – Helps your economy go into a depression whenever it wants to.

Environmental Virus – Before allowing you to fix the recession, it first asks you if you've considered the alternatives.

Chinese Virus – Crashes your economy, but denies it ever happened and calls you a liar.

AIG Virus – Makes sure it's too big to fail, while crashing everything else.

Stimulus Virus – Puts your economy in a recession for four years. When you finally recover, you're 10 trillion more dollars in debt.
Whenever you find you are on the side of the majority, it is time to pause and reflect
--- Mark Twain
We have never observed a great civilization with a population as old as the United States will have in the twenty-first century; we have never observed a great civilization that is as secular as we are apparently going to become; and we have had only half a century of experience with advanced welfare states...Charles Murray
This is a personal website containing personal information and some news and personal opinions on certain issues affecting democratic governance of interest to me and my friends, associates and seminar participants. The financial information, charts, etc., consist of items I find interesting. Draw your own conclusions from it.
Copyright Notice: In accordance with Title 17 U. S. C. Section 107, any copyrighted work on this website is distributed under fair use without profit or payment to those who have expressed an interest in receiving the included information for nonprofit research and educational purposes only. Ref.:

http://www4.law.cornell.edu/uscode/17/107.html
<script type="text/javascript" src="https://platform.linkedin.com/badges/js/profile.js" async defer></script>