VIDEO: Transnational organized crime is a global concern. Generating around US$ 870 billion a year, organized criminal networks profit from the sale of illegal goods wherever there is a demand and represent a threat to peace, human security and prosperity.


Behind the "Pantalla": Common Corruption Risks in Mexico
On one hand, U.S. companies find Mexico to be an attractive place to do business. The country is our neighbor. Its market is vast. NAFTA has intimately linked the two economies such that Mexico represents the United States's second largest export market and its third largest source of imports. Mexico also feels familiar – Mexican culture has permeated the United States, and vice versa. But, in FCPA compliance, it is important not to let familiarity, warm people, and great culture mask what might be happening behind the pantalla – the screens and illusions that can hide true decision-makers and bad actors. Mexico is a high-risk corruption environment, one of the highest.
VIDEO:
Former Wachovia Bank Anti Money-Laundering Officer, Martin Woods, discusses how Wachovia, Bank of America, and other large banking institutions sustain Mexican drug cartels. Woods left his position at Wachovia due to negative responses from Wachovia officials to Woods' investigations of Mexican cartel money laundering within the institution.
The U.S. is responsible for much of the turmoil from the Mexican drug wars. U.S. banks act as enablers for cartels by giving them a lucrative market to work with. The laundering of Mexican drug profits within U.S. institutions is one of the main ways by which Mexican drug lords stay in business. Lacks in oversight, accountability, and enforcement are the key pitfalls that must be ameliorated.
Cocaine Incorporated: Mexico's Sinaloa cartel is a complex, multi-billion-dollar business operating in more than a dozen countries
"The Sinaloa cartel can buy a kilo of cocaine in the highlands of Colombia or Peru for around $2,000, then watch it accrue value as it makes its way to market. In Mexico, that kilo fetches more than $10,000. Jump the border to the United States, and it could sell wholesale for $30,000. Break it down into grams to distribute retail, and that same kilo sells for upward of $100,000 — more than its weight in gold. And that's just cocaine. Alone among the Mexican cartels, Sinaloa is both diversified and vertically integrated, producing and exporting marijuana, heroin and methamphetamine as well...
In the sober reckoning of the RAND Corporation, for instance, the gross revenue that all Mexican cartels derive from exporting drugs to the United States amounts to only $6.6 billion. By most estimates, though, Sinaloa has achieved a market share of at least 40 percent and perhaps as much as 60 percent, which means that Chapo Guzmán's organization would appear to enjoy annual revenues of some $3 billion — comparable in terms of earnings to Netflix or, for that matter, to Facebook...
The surest way to stay out of trouble in the drug business is to dole out bribes, and promiscuously. Drug cartels don't pay corporate taxes, but a colossus like Sinaloa makes regular payments to the federal, state and municipal authorities that may well rival the effective tax rate in Mexico. When the D.E.A. conducted an internal survey of its top 50 operatives and informants several years ago and asked them to name the most important factor for running a drug business, they replied, overwhelmingly, corruption...
The cartel bribes mayors and prosecutors and governors, state police and federal police, the army, the navy and a host of senior officials at the national level...
The tacit but unwavering tolerance that Mexican authorities have shown for the drug trade over the years has muddled the boundaries between outlaws and officials...
When you tally it all up, bribery may be the single largest line item on a cartel's balance sheet. In 2008, President Felipe Calderón's own drug czar, Noe Ramirez, was charged with accepting $450,000 each month. Presumably, such gargantuan bribes to senior officials cascade down, securing the allegiance of their subordinates...
Guards at the U.S. border have been known to wave a car through their checkpoints for a few thousand dollars, and since 2004, there have been 138 convictions or indictments in corruption investigations involving members of the United States Customs and Border Protection..."
How the Sinaloa Cartel Smuggles Drugs Across Borders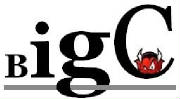 This website is dedicated to providing a reference source on the scourge that is whirling across planet Earth destroying governments, businesses, cities, families and imperiling civilized culture by agregating and making available on one site sources of news, analysis and opinion about corruption.
Criteria for inclusion on this site of "BIG Corruption" cases:
Very High level corporate and/or government official(s) involved;
Very Large amount of money lost;
International financing/aid agency program;
Global impact on numerous countries/businesses/investors; and/or
Classic example that can be used in training/seminarsmajor cases of global fraud and corruption.
As a news agregator website this site primarily serves to gather for research and educational purposes in one single place news and information specifically pertinent to major global corruption in business and government. The news items, views, editorials and opinions summarized or reported on this website are taken from the general media and reputable blogs, websites, etc., and are exclusively the responsibility of the original sources and/or authors. In accordance with Title 17 U. S. C. Section 107, any copyrighted work on this website is distributed under fair use without profit or payment to those who have expressed an interest in receiving the included information for nonprofit research and educational purposes only.
Ref:
http://www4.law.cornell.edu/uscode/17/107html
a jimwes website