Philippine Public Transparency Reporting Project
Presidential Commission Found Violating Audit Law
It appears the Presidential Commission on the Visiting Forces Agreement (PCVFA) – an agency sitting within the Office of the President -- prevented the COA from doing an audit...
State Auditor Adela Dondonilla stated that "we are supposed to audit the Balance Sheet of the PCVFA as of December 31, 2010 and the related Statements of Income and Expenses and Cash Flows of 2010. However, in view of your failure to submit relevant documents...we were not able to conduct the necessary audit." ...
COA has pointed out, the PCVFA's "utilization of funds in 2010 could not be determined...due to non-submission of finance reports, reports of financial transactions, monthly reports of checks issued and supporting documents; and to maintain books of accounts."...
This is quite peculiar since the PCVFA had a relatively small allocation for 2010 – PhP 7.088 million (USD 168,762) that laymen consider quite easy to manage and audit. But so far, there had been no submissions or audit. This is a black smear on the Office of the President.
INQUIRER
Poll fixers going out of business
Election fixers, that select group of poll workers with unique talents for addition and subtraction, may soon swell the ranks of the unemployed in the Philippines.
Commission on Elections (Comelec) Chair Sixto Brillantes Jr. on Monday said there was no going back to the old, manual election in the country, with its problems of dagdag-bawas (vote-padding and -shaving), election "operators," and ballot-switching. "I can assure the Filipino people that we will no longer go back to manual. If we go back to manual, the operators will again have a fiesta. We will not allow that,"...
This means poll cheaters will now have "fewer livelihood" opportunities...Brillantes said election lawyers, too, "will be saddened." "They will no longer have a livelihood postelection," he said, referring to the numerous election protests filed by election law practitioners on behalf of losing candidates who never seem to concede defeat...
Brillantes said he only saw two methods of manipulating automated elections: by intimidation and vote-buying.
MAKATI BUSINESS CLUB MEMBER SURVEY
Corruption in Government in past 12 months has been:
REDUCED >>> 53%
NOT REDUCED >>> 38%
Business expects the economy to perform better over the next 12 months due to the improved business climate and reduction of corruption, the Executive Outlook Survey for the second semester this year conducted by the Makati Business Club shows...
Slightly above half, 53 percent, said corruption in government has been reduced over the past 12 months while 38 percent said the incidence of corruption has not gone down.
A great majority (80 percent) of the respondents said graft and corruption charges should be pursued against Arroyo, while 8 percent said charges should not pursued...
The Ombudsman, the Sandiganbayan, the appeals and lower courts, the Philippine National Police and the Bureau of Customs received the lowest net satisfaction scores for their performance...
MALAYA
Ombudsman posts 17.9% conviction rate for first half of 2011
Of 318 persons prosecuted by the anti-graft body, 57 were convicted mostly on graft and malversation charges, including two who pleaded guilty.
The Sandiganbayan acquitted 144 accused, dismissed cases against 95 for lack of evidence or defective indictments, and ordered 19 into the archives in cases where defendants remain at large...
The latest report is actually a 47 percent improvement from the Ombudsman's 12 percent conviction rate for the whole of 2010 when it achieved only 30 convictions in 247 cases.
MALAYA
hits Solon hits Customs on smuggling
VALENZUELA City Rep. Magtanggol Gunigundo (Second District) lambasted the Bureau of Customs for its failure to contain the smuggling of 2,219 container vans consigned to three importers from January to May 2011 with an estimated value of P2 billion.
In a hearing the House sub-committee on Customs Matters last week presided by Rep. Rodolfo Farinas, Gunigundo lamented that the smuggling happened despite the implementation of the E2M Phase 4 Customs System that facilitates the monitoring of the movement of transshipment goods in the three major ports...
Gunigundo said that no matter how costly and sophisticated the Customs systems technology is, it will not prevent smuggling if it is operated by customs officials with "wangwang" mentality.
Gunigundo also decried the failure of the Office of the Customs Commissioner to supervise and act on the anomaly despite the bank of computers manned by a certain Cesar Manuel , allegedly an executive assistant and trusted man of Commissioner Angelito Alvarez.
INQUIRER
DEPUTY HOUSE MINORITY LEADER WON'T APOLOGIZE, INSISTS ON EXPLANATION
Deputy Minority Leader and Zambales Rep. Milagros "Mitos" Magsaysay will not apologize to Secretary Ricky Carandang for bringing up the issue of his allegedly overpriced purchase of Apple computers without a public bidding.
Instead, Magsaysay wants Carandang, head of the Presidential Communications Development and Strategic Planning Office (PCDSPO), to explain how two biddings for a common item like computers could fail and to justify the negotiated purchase of the Apple products for P1.6 million that a militant group said was extravagant.
"I think he should be the one who should explain and prove that the government got the best deal for the computers and that a negotiated bidding was the only way he could get the best deal..."
...the Pambansang Lakas ng Kilusang Mamamalakaya ng Pilipinas (Pamalakaya) has joined Magsaysay in demanding an explanation from Carandang.
"If Mr. Carandang only checked the Internet, there are a lot of laptop brands that his office could buy between P20,000 and P30,000 per unit—P20,000 is 200 percent cheaper than P67,000. A P30,000 laptop is more than 100 percent cheaper than a P67,000 laptop..." Pamalakaya chair Fernando Hicap said...
Hicap said the government could have saved between P880,000 and P1.2 million if it had bought a lower-priced computer brand.
Carandang had said the government saved money since the Apple computers were acquired at below market price, which he said was P75,000 each.
MALAYSIAN LEADER PRAISES AQUINO FOR ANTI-CORRUPTION DRIVE: Malaysian opposition leader Anwar Ibrahim said many of his countrymen look up to the Philippines for its efforts to resolve corruption and election fraud. In an interview, the former deputy prime minister of Malaysia said he admires President Benigno Aquino's campaign to weed out deep-seated corruption, and his move to investigate allegations of fraud in previous elections. "What, to my mind, is very important is that all leaders come and go. They come with this promise of anti-corruption, but many, unfortunately, are very badly tainted by ill-gotten wealth and corruption. Here comes a new president who seems to be very determined and people are waiting for clear tough execution," he said.
CHIEF JUSTICE ON JUDICIAL REFORM
With the help of the United States Agency for International Development and the American Bar Association Rule of Law Initiative, the Supreme Court launched the Strengthening the Integrity of the Judiciary (SIJ) program. We conducted a systematic examination of our integrity measures and identified institutional weaknesses impinging on the over-all judicial performance. We then assessed our court functions in terms of their vulnerability to corruption and took preventive actions against potential corruption. We held consultative meetings with court employees and concerned stakeholders such as prosecutors, the Integrated Bar of the Philippines and non-governmental organizations.
The SIJ program led to the review, revision and/or implementation of new rules of procedures and manuals on Whistleblowing, Comprehensive Procurement Plan, Performance Management System for Court Personnel, Code of Conduct for Court Personnel, Financial Matters and Numerical Evaluation System for Appointments and Promotions.
Through its administrative supervisory powers, the Supreme Court has also taken disciplinary action against erring court officers and employees, lawyers, judges and justices, even if they have already retired from the Judiciary. The retirement pay and other benefits of court officials and employees with pending cases are withheld until these cases are resolved and, in case of guilt, the appropriate fines are deducted from them. Drug testing for all court employees is now mandatory...
Hand in hand with the measures to prevent or at least minimize corruption, to reward exemplary officials and employees and to discipline those who have not kept faith with their oaths of office, the upgrading of skills, knowledge and competency in the law has received special emphasis under my stewardship.
BIR WARNING: The Bureau of Internal Revenue (BIR) Friday warned anew the public on the modus operandi of extortion syndicates demanding money from unsuspecting taxpayers in exchange for fixing their tax problems with the bureau. Revenue Deputy Commissioner for Operations Nelson M Aspe issued the warning amid reports reaching his office that fake tax examiners threaten legitimate business establishments with either closure, or filing of tax evasion charges if they refuse to come across. One such reports concerned the alleged issuance of surveillance operations by the Quezon City revenue region against a firm which reportedly underdeclared its sales. The documents turned out to be allegedly fake and the names of revenue officers who appeared in the paper were fictitious.
RULES BROKEN IN HELICOPTER DEAL: Senate investigators believe that someone very powerful dictated upon the Philippine National Police (PNP) the overpriced purchase in 2009 of used helicopters passed off as brand new. This is because the 27 mostly generals and colonels involved broke all the rules on government procurements, from bidding to acceptance to payment...Senate President Juan Ponce Enrile says that two "public" biddings were simulated to fail as early as 2008. This enabled the officers to negotiate instead "behind closed doors" for the acquisition in July 2009...two failed biddings gave the officers reason for negotiated purchase of the three brand new "light police observation helicopters"...
SENATOR WANTS FULL AUDIT OF PAGCOR: Senator Ralph Recto has filed a bill amending the Charter of the Philippine Amusement and Gaming Corporation (Pagcor) to allow full government audit of its revenues, income and expenditures. Under the present Charter of Pagcor, government audit is limited only to the 5 percent franchise tax and the 50 percent net government share of winnings. "The public finds itself unapprised of the financial status of Pagcor...Moreover, the funds of PAGCOR is considered an off-budget item and not included among those evaluated during public hearings on the General Appropriations Bill, hence it is devoid of any Congressional scrutiny," he said.
COA FINDS YEARLY FUND IRREGULARITIES AT PAGCOR: The Commission on Audit (COA) yesterday uncovered various fund irregularities at the Philippine Amusement and Gaming Corp. (Pagcor). State auditors said it was during the term of former President Gloria Macapagal-Arroyo, particularly from 2005 to 2009, that Pagcor allegedly committed misuse of government money mostly for the benefit of its own officials and employees. In 2009, COA questioned Pagcor's purchase of 66 condominium units in the amount of P267.9 million, which state auditors said was "unnecessary and not properly supported with documents."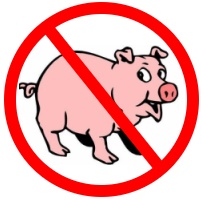 MANILA BULLETIN
Scrap pork barrel, solon urges
A progressive solon Wednesday called for the scrapping of the Priority Development Assistance Fund (PDAF), more popularly known as pork barrel, to stop Malacaņang from using it as its "carrot and stick."
Bayan Muna party-list Rep. Teddy Casiņo proposed that the allocation of the P70-million pork barrel fund should be totally scrapped since it has been politicized.
"The allocation of the pork barrel funds has been used as a political tool. It has been used as a carrot and stick by Malacaņang. Kung pwede nga lang wala na lang pork barrel since ang Malacaņang at Department of Budget and Management ang nakakaalam," he told reporters.
Minority lawmakers, led by Minority Leader and Albay Rep. Edcel Lagman, boycotted the budget hearings to protest the purported deliberate delay in the release of opposition solons' PDAF.
Davao del Sur Rep. Marc Douglas Cagas IV earlier said he is willing to kneel down before President Aquino to beg for his pork barrel allocation.
Casiņo said Malacaņang should not make the pork barrel issue as its main concern after President Aquino's commitment that all congressmen will receive their PDAF regardless of their party affiliation.
He said instead of getting their PDAF, all congressmen should lay down all its projects during the budget deliberations to ensure transparency.
This developed as a party-list congressman is facing graft charges for allegedly using part of his pork barrel allocation to build a hotel in a privately-owned resort in Laguna.
In a complaint filed before the Office of the Ombudsman, Rene Estrada also claimed that Ating Koop party-list Rep. Isidro Lico spent P30,000 of the congressional funds to help finance a protest rally against the controversial Reproductive Health bill.
CUSTOMS PLANS GOODS TRANSSHIPMENT BAN: The Bureau of Customs (BoC) Wednesday said it is planning to ban the transshipment of goods from one port to another. Customs Commissioner Angelito Alvarez said the BoC may impose a ban on transshipment operations as a measure to stop its abuse. "It may be a major source of tax leakage and smuggling," he said.
PRESIDENT TO CANCELL 66 RORO PROJECTS: President Aquino yesterday declared that he would cancel the contracts for 66 out of the 72 roll-on roll-off (RORO) ports considered as among the flagship projects of the former President...Aquino said the Philippines does not need 72 RORO ports because these have apparently been made as a source of corruption for government officials, especially since there will be no more warranty for contractors once these ports are built in typhoon-prone areas. Each port costs around P218 million, when such could only cost P91 million, leaving P127 million to corruption...
SENATOR RESIGNS AMID ELECTION FRAUD ACCUSATIONS: Long bedeviled by accusations that his was an election victory won through fraud, Sen. Juan Miguel Zubiri surprised the nation yesterday by announcing his resignation. In a privilege speech that turned out to be his last, Zubiri said he had to quit to protect his honor and integrity, as well as spare his family from further anguish.
Read resignation speech: "Honor and Integrity" by Senator Juan Miguel F. Zubiri
________________________________________________________
Philippine Public Transparency Reporting Project
COA: More Millionaire Government Officials Discovered, More Digging Still to Do
If this government takes the cue from the leads provided by the COA in its latest ROSA, another slew of graft and plunder cases are in the offing. Those who are found to have taken millions illegally should be prosecuted immediately before they cover up or worse, fly the coop.
The most famous auditor of the country has a new bombshell with the just released "2010 Report on Salaries and Allowances (ROSA) Received by Principal Officers and Members of Governing Boards of Government-Owned and -Controlled Corporations (GOCCs) and their Subsidiaries and Secretaries, Undersecretaries and Assistant Secretaries and Other Officials of Equivalent Rank of National Government Agencies (NGAs)."
Commission on Audit (COA) Commissioner Heidi Mendoza said in the introduction to the 900-page report that the objective is "to promote transparency in government by monitoring the annual salaries and allowances received by government officials holding high and/or multiple positions as well as determine the total amount of emoluments and benefits received by them from different state agencies/instrumentalities with which they are affiliated."...
Another curious item...is that of former Angeles City Water District General Manager Calara. He received PhP 8,727,857 (USD 212,874) in EME and discretionary funds and PhP 5 million (USD 121,951) in confidential/intelligence funds. This is the first time that a water district official landed in the Top 10 list of ROSA since the COA started this report in 1992...
...the 2010 ROSA reveals to the Filipino people that this where our monies go: to enrich a list of government officials to the tune of millions.
RETIREES TAPPED AS "GRAFT BUSTERS": Participatory auditing is eyed by the Commission on Audit as a measure to finally eradicate corrupt practices in government projects. Commission on Audit Commissioner Heidi Mendoza in a forum at the University of the Cordilleras Saturday stressed localized graft watch composed of retired government officials have been proven to eliminate corrupt practices and ensure the quality of projects being implemented by government. Mendoza, a former whistleblower on corruption in the Armed Forces of the Philippines, said this grassroots approach in identifying graft and corruption in project implementation areas is deemed effective as the community members perform the audit. This is an answer to the passive citizens who rely mostly on state officials like auditors to identify irregularities in government projects and transactions, she said. She said this is a new project of COA to engage citizens in auditing government projects like road constructions where citizens may give information to state auditors on irregularities in the conduct of road repairs such as supply sufficiency or lack of manpower.
SUNSTAR
Ex-First Gentleman's lawyer to sue LionAir president
The camp of Jose Miguel Arroyo, husband of former President Gloria Macapagal-Arroyo, is set to file criminal charges against LionAir Inc. president Archibald Po for perjury, his lawyer said.
Lawyer Innocencio Ferrer Jr. said Po failed to present documents that would link him to the anomalous sale of used helicopters to the Philippine National Police (PNP) during a seven-hour Senate Blue Ribbon committee hearing Tuesday.
The name and signature of the former First Gentleman was not indicated in the documents he presented to the senators, Ferrer said.
"The affidavit and Senate testimony of Mr. Archibald Po are nothing but a litany of self-serving perjurious statements against our client," Ferrer said in a statement.
"First and foremost, it is denied that Arroyo owned the said helicopters. There is no truth to the blank deeds of sale purportedly executed by Mr. Po. Furthermore, no evidence was even attached in the affidavit to support Mr. Po's claim that Arroyo owned the said helicopters," he added...
Read Inquirer article "There's no arroyo in documents"
GOVERNMENT TO MAKE BUDGET MORE TRANSPARENT: The Aquino administration is instituting reforms to ensure transparency in the use of government funds. Department of Budget and Management (DBM) Secretary Florencio Abad said among these reforms are the use of purchase cards for cashless transactions in government, which will be pilot-tested in key agencies... The use of these cards is expected to "diminish the inefficiencies and leakages that come with too many people handling money," the budget chief said. Abad said these cards would also ensure "instant liquidation" and "lighten" the administrative load on vouchers and address the delay in the liquidation of expenses. "There will be no more need for cash advances," he said.
COA COMMISSIONER HEIDI MENDOZA:
Corruption not related with government form
AUDIT Commissioner Heidi Mendoza said any particular form of government is not a reason for breeding corruption among public officials.
In a forum at the University of the Cordilleras on July 30, Mendoza said there is no direct relationship between an autonomous government and corruption, citing doubts of several sectors an autonomous Cordillera will experience the same troubles hounding the Autonomous Region for Muslim Mindanao (Armm).
The Armm over the years has bred corrupt practices among its local officials resulting in the stagnated growth of the struggling region.
Mendoza, a former state auditor turned whistleblower in the alleged corruption in the Armed Forces of the Philippines, claimed corruption is abuse of power and the privatization of something, which must be public.
And this she said can happen in any form of government as long as the public keeps silent and remain ignorant of its existence.
However, she said it has been difficult to thwart corruption, especially in the government, because many continue to become passive officials who simply ignore corruption and accept it as a fact of life.
What is more challenging, especially for Commission on Audit officials, is not petty administrative corruption, which most public officials face everyday, but political corruption...
She advised people coming up with the draft on the autonomy bill to come up with as many safety nets in all transactions to prevent corruption from spreading from the top level to the grassroots.
GMA NEWS TV
Government offices told to use centralized e-procurement system
President Benigno Aquino III has ordered all government agencies to use the Philippine Government Electronic Procurement System (PhilGEPS) in all their procurement activities.

On July 28, Aquino signed Administrative Order (AO) No. 17 which directs government offices to source all their common-use supplies directly from the Procurement Service of the Department of Budget and Management (DBM) or from its regional depots throughout the country.

In a press statement issued on Monday, Executive Secretary Paquito Ochoa Jr. said common-use supplies refer to office supplies like bond paper, ballpens, pencils, and ink, which eat up about P19.5 billion of the government's annual spending package.

"With a centralized supply purchasing system, the Budget Department has estimated that the government stands to save as much as P6 billion a year," Ochoa said.


MANILA STANDARD
Pre-audit of govt deals scrapped
The Commission on Audit will do away with its policy of requiring government agencies to secure its approval before they embark on their projects that will entail public funds.
Audit chairman Ma. Gracia Pulido Tan disclosed the scrapping of the pre-audit policy during the forum, Communications and News Exchange at the Philippine Information Agency in Quezon City.
Tan said that Commissioners Juanito Espino Jr. and Heidi Mendoza have agreed to the phase-out of the pre-audit procedures on transactions as well as projects of government agencies that are "not fiscally responsible or mature."
"We decided there is no need to apply the pre-audit," Tan told reporters, saying that state agencies must be left to their own devices, unhampered by a policy that defeats the purpose of check and balance...
She said the pre-audit defeats the purpose of check and balance. "How can we review, assess and uncover mistakes in government transactions, which had been approved by the commission itself? In modern institutions, pre-audit is no longer practical," she said.
She said CoA must not meddle in the decision-making of government agencies in their transactions and projects. "Government agencies must be independent enough to discipline themselves in spending wisely," she said.
INQUIRER
'Jose Miguel Arroyo owned helicopters'
Businessman to testify in Senate probe
Two five-year old helicopters sold as brand new to the Philippine National Police in 2009 were among the five choppers that then First Gentleman Jose Miguel "Mike" Arroyo acquired for the campaign of his wife, then President Gloria Macapagal-Arroyo, in the 2004 presidential election.
This was disclosed by a businessman, who was privy to the sale of the helicopters to Mike Arroyo in late 2003. The businessman is scheduled to appear as a witness at a hearing of the Senate blue ribbon committee ...
Senate President Pro Tempore Jinggoy Estrada said the witness got in touch with him last week and presented documents, including copies of the record of payments made by Arroyo from December 2003 to March 2004.
Estrada said the witness, a well-known personality in the aviation industry, told him that the five helicopters—all Robinson R44 Raven Is with Series Nos. 1370 to 1374—were purchased for use in the 2004 election campaign of then President Arroyo...
___________________________________________________________
COMMISSION ON AUDIT ANNOUNCEMENTS
COA to liaise with Ombudsman to make big cases airtight
"The rules of evidence are very, very important when it concerns the cases now in the Ombudsman. That is why we conduct cross training with the prosecutors in the Office of the Ombudsman and our auditors and investigators in the Commission on Audit (COA) in the correct handling of documents and evidence," chairperson Maria Gracia Pulido-Tan of COA emphasized during the recently concluded Communication and News Exchange Forum or CNEX at the Philippine Information Agency.
"In fact, we ensure that we package the documents and evidence correctly, so that it would stand in court," the chairperson added.
Chairperson Pulido-Tan explained that, "I have already talked to Ombudsman Morales and we agreed that we will meet again in the next few weeks, to find out her directions and thrusts, but I will also ask her to prioritize the cases that COA submitted, because there are already big cases that are pending in the Office of the Ombudsman."
COA and the Office of the Ombusman have signed a memorandum of agreement in 2010 that the two agencies will cooperate and coordinate in handling cases wherein COA is a key element and are the ones who are supplying the evidence regarding certain cases.
################################
COA saves P5.3 billion worth of transactions
The Commission on Audit (COA) revealed P5.3 billion worth of funds saved from government transactions by its 7,000 auditors nationwide.
COA chairperson Maria Gracia Pulido-Tan announced the commission's efforts to filter transactions made by government at the Communication and News Exchange Forum held at the Philippine Information Agency.
The chairperson said that the COA pre-audit had screened 500,000 transactions involving a total of P535 billion. About 87 percent of these transactions were approved outright while 12 percent were approved after submitting needed requirements to push through with the transactions.
One percent of the total or P5.3B-worth of transactions were denied by COA auditors. She stated that the 87 percent immediate approval rate indicates a high level of responsibility within government offices.
###################################
COA exploring ways to monitor use of Intelligence Funds
COA chair Maria Gracia Pulido-Tan shared that the commission has an ongoing review on the use of Intelligence Funds by government agencies. ""Hanggang ngayon, I refuse to audit Intelligence Funds. Ang ginagawa lang muna namin ngayon, sige submit sila ng liquidation, mga resibo sa COA."
Tan explained that current auditing rules allow heads of government institutions to merely issue a certification on items spent for "Intelligence Purposes," and does not require them to declare anything else.
However, the chairperson recognizes the importance of keeping the confidentiality of the Intelligence Funds. "We are aware na meron talagang mga gastusin na kapag na-disclose ay pwedeng makompromiso naman ang ating seguridad – the national interest, the national security," Tan said.
Despite this, COA has plans to integrate measures in auditing policies that will ensure transparency and good governance in the utilization of intelligence funds.