July 7, 2011 (EXTRACT)

The Philippine economy

Benigno Aquino's first year has been good for the state coffers

...Mr Aquino campaigned for office on the slogan, "If no one is corrupt, no one will be poor". He has governed on the assumption that unless everyone is seen to pay taxes, no one will. Since his term began, the BIR has pursued 51 cases of tax evasion, one a week. A website and Facebook page invite Filipinos to snitch on tax cheats, smugglers and officials guilty of graft or a suspiciously lavish lifestyle. The site names and shames people under investigation, including one of the bureau's own lawyers, who acquired five lots of land, a flat and two cars on a monthly salary of under 23,000 pesos ($540)...

...The government has made it easier to file tax returns online and is teaching its taxmen to see taxpayers as clients to be respected, not birds to be plucked. In the past officials would avert their eyes if taxpayers greased their palms. The customs official in charge of the government's Run-After-The-Smugglers (RATS) campaign is himself being chased by a steel company, which alleges that he demanded a bribe to release shipments.

The government's efforts have met with some early success. Revenues increased by 18% in the first four months of 2011, compared with a year earlier, almost twice the pace of nominal GDP growth...
STAR
Ex-PCSO chief says intel fund misused
The Philippine Charity Sweepstakes Office (PCSO) had misused hundreds of millions of pesos, mostly for dubious intelligence activities, in a span of three years during the previous Arroyo administration, its former chief told the Senate...former PCSO general manager Rosario Uriarte said former President Gloria Macapagal-Arroyo approved her request on Jan. 4, 2010 to divert 20 percent of the agency's public relations budget or a minimum of P150 million to intelligence funds/confidential funds...
She also admitted that Arroyo knew about the use of the intelligence funds because they would discuss it during their meetings...
Senate Blue Ribbon committee chairman Teofisto Guingona III said that public opinion about the issue as well as the ongoing inquiry should prompt the former president to come out with an explanation about the use of the PCSO's intelligence funds.
"This is very serious and this amounts to plunder and if it's not properly explained, this can also go to the courts and there she has to explain," Guingona said.
INQUIRER
BIR files P18-M tax evasion raps vs ex-PCSO ad manager Manuel Garcia
The Bureau of Internal Revenue (BIR) on Thursday sued the former promotions manager of the Philippine Charity Sweepstakes Office (PCSO) who allegedly pocketed P1.5 billion in kickbacks from the charity agency's ad placements during the Arroyo administration.
BIR Commissioner Kim Henares said ex-PCSO public relations manager Manuel Garcia owed the government P18.91 million in taxes for "understating" his real taxable income from 2006 to 2010...
The case, the BIR's 55th tax evasion complaint since President Aquino was sworn into office a year ago, was filed a day after advertising executives Alexander Quisumbing and Ludovico Yuseco told a Senate inquiry that Garcia had received kickbacks representing 40 percent of advertising contracts approved by the PCSO board.
DOJ ASKED TO SACK RABUSA AS WITNESS: WHISTLEBLOWER Col. George Rabusa of the Armed Forces of the Philippines (AFP) should be kicked out from the Witness Protection Program (WPP) of the Department of Justice (DOJ) because he was equally liable for plunder as the military generals whom he had accused of massive corruption. Or so said retired former state auditor Arturo Besana in an open memorandum, stressing that "the cloak of witness protection over Rabusa be removed and that he (Rabusa) himself be placed under the bar of justice just like the rest whom he unjustly accused."
OMBUDSMAN FILES CRIMINAL CASE VS "EURO-GENERAL": Acting Ombudsman Orlando Casimiro ordered the filing of criminal charges against former Philippine National Police (PNP) director for comptrollership Eliseo dela Paz and his wife in connection with the "Euro-generals" case. The case involves several ex-PNP officials who attended a seminar in Russia in 2008. Dela Paz was later detained for carrying an undeclared cash in excess of allowable limits.
ABS-CBN NEWS
SENATORS: PCSO's intel funds bigger than AFP's
The Philippine Charity Sweepstakes Office used an intelligence fund worth P150 million in the first 6 months of 2010, an election year.
Senator Teofisto Guingona III noted this is even bigger than the intelligence fund of the Armed Forces of the Philippines "and used only in 6 months' time."
He noted the disbursements were made during the months toward and immediately after the election period.
Meanwhile, instead of providing ambulances and financial assistance to provinces where poverty incidence is high, the current leadership of the PCSO said the previous administration preferred the more affluent ones.
PHILIPPINE STAR
PCSO fund turned into Palace 'pork'

The Philippine Charity Sweepstakes Office (PCSO) is being used as a source of pork barrel funds by sitting presidents, Sen. Francis Escudero declared yesterday.
He said the PCSO had become the milking cow of the past administration to favor "a selected few" of its allies, notwithstanding the mandate of the agency to service all Filipinos in need.
"Based on these discoveries mostly culled from Commission on Audit (COA) reports, the PCSO is used somewhat as a pork barrel by the past sitting president, favoring only a selected few," Escudero said.
He explained the PCSO was meant to service the health and medical needs of all indigent Filipinos, but the agency was being used instead to reward "those who fall on the good side of the sitting president."
PCSO PORKMASTREE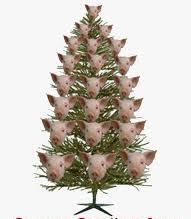 PCSO PORKMASTREE
PHILIPPINE STAR
Bishops say donated vehicles not luxurious
Cebu Archbishop Ricardo Cardinal Vidal yesterday said that none of the vehicles donated by the Philippine Charity Sweepstakes Office (PCSO) to certain Catholic bishops were luxurious and all of them, as well as other donations from the state-run firm, were used for projects for the poor.
Vidal lamented that the PCSO and the Commission on Audit (COA) did not even bother to check first with the bishops concerned before announcing to the media the supposedly immoral and illegal donations.
"They (PCSO and COA) should have had the fairness to inquire with us first or ask us what this is all about," Vidal told The STAR
___________________________________________________________________
GMA NEWS
Bishops Conference denies fault in SUV controversy
In a letter addressed to Senate blue ribbon committee chairman Sen. Teofisto Guingona III, CBCP president Tandag Bishop Nereo Odchimar said that there was no violation of any law when the PCSO extended financial assistance to the Catholic Church.

Odchimar was reacting to the Constitutional provision being cited by incumbent PCSO officials that says, "No public money or property shall be appropriated, applied, paid, or employed, directly or indirectly, for the use, benefit, or support of any sect, church, denomination, sectarian institution, or system of religion, or of any priest, preacher, minister, or other religious teacher, or dignitary as such, except when such priest, preacher, minister, or dignitary is assigned to the armed forces, or to any penal institution, or government orphanage or leprosarium."

"We believe that where the aim and purpose of the grant or use of public funds is for public purpose which the government has the duty to undertake, then the religious character or channel is only incidental," Odchimar said.

__________________________________________________________________
GMA NEWS
Bishop's SUV a birthday gift from then-President Arroyo
"I really need a brand-new car, possibly a 4x4 which I can use to reach the far-flung areas of Caraga (region)," Pueblos wrote in his February 8, 2009 letter to Arroyo. "I hope you will not fail to give a brand-new car which will serve as your birthday gift to me."

In the same letter, Pueblos assured Arroyo of his "constant support" for the former president...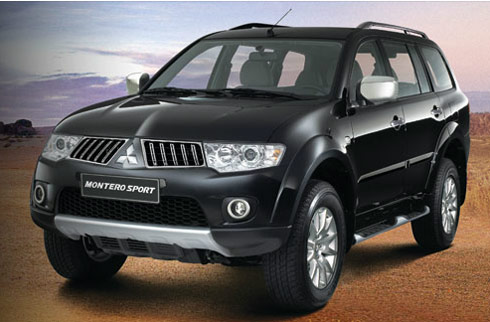 ___________________________________________________________________
Butuan Bishop Juan de Dios Pueblos received a 4x4 Montero Sport worth P1.7 million from PCSO in 2009 after requesting one from then-President Arroyo. Photo from Mitsubishi Motors Philippines website
_______________________________________________________________________________
Bishop who got SUV as Arroyo 'gift' also told PNoy to resign
Butuan Bishop Juan de Dios Pueblos, who allegedly requested and received a luxury vehicle from the Arroyo administration, was the same bishop who told President Benigno Aquino III to resign less than a year in office.

In his statement against Aquino...last month, Pueblos said he knew dissatisfied personalities who are already plotting an attempt to remove Aquino from the presidency.

"I'll just be waiting for them to share the result of their output and see ano ba talaga ang the best for the Philippines without bloodshed and without violence," the bishop was quoted in a report as saying.

Pueblos also criticized the President for appointing friends and allies to government positions, and supposedly treating with a kid glove those who get embroiled in controversies...
Senator Franklin Drilon said he was "appalled" by the gall of Pueblos for calling on Aquino to resign. "Being an avid supporter of former President Gloria Macapagal- Arroyo, Bishop Pueblos is the least credible person to ask for President Aquino's resignation over unfounded allegations of cronyism," Drilon said.