THE INTERNATIONAL SOCIETY AGAINST NORMALITY AND EFFICIENCY(INSANE) provides this website as a means of convincing the few remaining sane citizens on Planet Earth (if any) that they are doomed to do dumb things and must immediately accept our precepts and beliefs in order to partIcipate fully in the overwhelmng benefits that accrue to the Moronic Majority.
Our Mission
The purpose of INSANE is assist our denizens in living up to the duties and responsblitues resultant from the fact that Planet Earth was obviously orginally colonized by intergalactic society as the asylum for the mentally ill of the universe as evidenced by the complete state of madness prevalent upon the planet and the totally illogical activites of its denizens. Our goals include:
+ Assurng the Moronic Majority's continuance in providing incoherent governance for each nation.
+ Stamping out logical thoughts and acts wherever their diabolical supporters rear their ugly heads in attempts to use their brains.
+ Preservaton of our sacred heritage of complete unintellgence and stupidity in all our daily private and public activities, especially those involving executive, legislative and judical functions at the local, state or provincial, national and internatonal level as well as those related to busness, commerce, finance, banking, and investment.
+ Serve as a model of incompetence, ignorance and nonsensical discoordination, waste, inefficiency, mismanagement, corruption and idiocy so as to provide lessons for those civilizations throughout the various planets and galaxies on how not to act, manage, govern, etc.
+ Stamp out once and for all those subversive elements of society that would deviate our denizens from those beloved unvirtues of greed, hate,unfaithfulness, discrimination, unreliability, covetuosness, jealosy, envy, lying, abuse of the meek and the weak, and most importantly self, mental, cultural and environmental pollution and contamination. These unvirtues have been developed and refined carefully over past centuries by diverse civilizatons that have used them to effectively and effciently thrive for several moments before ceasing to exist.
LIVE UP TO YOUR HERITAGE!
BE AN ACTIVE PARTICPANT N THE MORONIC MAJORITY! CONTINUE TO REELECT YOUR FEARLESS CONGRESSMEN AND SENATORS!
BE UNVIRTUOUS!
INSANE MEMBERSHIP
All members of the human race living on planet Earth automatically become members of INSANE at birth. Resignation is prohibited. There are no dues and no benefits, just the satisfaction of being an anonymous member of the herd.
LIFETIME HONORARY INSANE MEMBERS
All persons elected or appointed to the United States House of Representative and the United States Senate are automatic lifetime honorary members of INSANE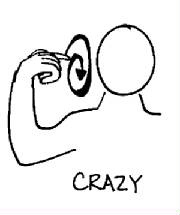 LOCONGRESS TIMELINE
1. BEGINNING IN DECEMBER 2007 THE UNITED STATES WAS IMMERSED IN ITS WORST FINANCIAL CRISIS SINCE THE GREAT DEPRESSION OF THE 1930s.
2. CONGRESS ROUNDLY CRITICIZED AUTO INDUSTRY EXECUTIVES WHEN THEY FLEW TO WASHINGTON IN THEIR PRIVATE EXECUTIVE JETS TO TESTIFY ON THE FINANCIAL CRISIS.
3. CONGRESS ORDERED FOUR EXECUTIVE JETS FOR ITS OWN TRAVEL. According to Judicial Watch the taxpayer-financed planes are luxury business jets touted for their exceptional comfort and up to four distinct living areas, three temperature zones and a choice of a dozen floor plan configurations with seating for nearly 20 passengers. Public servants evidently feel they deserve no less, even though they're supposed to fly commercial and many do.
4. DETERMINING THAT FOUR WERE INSUFFICIENT, CONGRESS INCREASED THE APPROPRIATION TO COVER EIGHT EXECUTIVE JETS. Before leaving for the August congressional recess, the House approved a Defense Appropriation bill for fiscal year 2010 that included $550 million for three Gulfstream jets and five military versions of a Boeing 737. The Pentagon's original request was $220 million to purchase one Gulfstream plane and three Boeing Co. aircraft
5. SOME MEMBERS OF CONGRESS STRONGLY CRITICIZED THEIR COLLEAGUES FOR SUPPORTING THE PURCHASE OF THE JETS JUST BEFORE THEY BOARDED AIR FORCE PLANES TO JUNKET ACROSS THE WORLD AS IS LOCONGESS' CUSTOM DURING THE AUGUST RECESS.
6. SIMULTANOUSLY THE US SECRETARY OF THE TREASURY IN A LETTER TO LAWMAKERS ASKED THEM TO INCREASE THE $12,100,000,000,000.00 ($12.1 TRILLION) OFFICIAL DEBT LIMIT SAYING THIS ACTION IS CRITICALLY IMPORTANT TO INSTILLING CONFIDENCE IN GLOBAL INVESTORS.
7. YOU GUESSED IT! JUST AS MEMBERS OF CONGRESS WERE FLYING TO LOCATIONS ACROSS THE PLANET ON THOSE OLD PLANES THEY SOMEHOW RECEIVED TELEPATHIC WORD THAT THE PUBLIC WAS FURIOUS FOR SOME REASON THEY COULD NOT FATHOM. But just to be on the safe side Congressional leaders stated that they had dropped plans to spend the $550 million in the Air Force budget on passenger jets used by lawmakers and senior government officials. They have not dropped any travel plans though.
8. BY THE WAY, THE REASON GIVEN FOR CANCELLING THE APPROPRIATION WAS THAT THE DEPARTMENT OF DEFENSE DID NOT NEED OR WANT THE PLANES. Wonder why they didn't ask DOD earlier thinks the MM.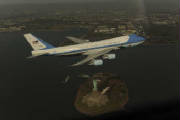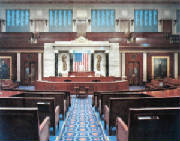 LOCONGRESS - HERE WE ARE ALWAYS WORKING FOR YOU
LENIN'S REVENGE
MINSK, Belarus – Belarusian officials says that a massive statue of Soviet founder Vladimir Lenin collapsed on a man who was hanging from it, killing him on the spot.
The Emergency Situations ministry said Monday that the 21-year-old man was drunk when he climbed onto the five-meter (16-feet)-high plaster monument early Monday and hung from its arm. It then broke into pieces and he was crushed.
HEADLINE IN NEW YORK MAGAZINE, Dec. 4, 2009
"Michelle Obama Wore Clothes to Light the Christmas Tree"



OUR ORIGEN
"Moron" was coined in 1910 by psychologist Henry H. Goddard from the Greek word moros, which meant "dull" (as opposed to "sharp"), and used to describe a person with a mental age located between 8 and 12 on the Binet scale. It was once applied to people with an IQ of 51-70, being superior in one degree to "imbecile" (IQ of 26-50) and superior in two degrees to "idiot" (IQ of 0-25). The word moron, along with others including "retarded", "idiotic", "imbecilic", "stupid", and "feeble-minded", was formerly considered a valid descriptor in the psychological community, but it is now deprecated by psychologists.
Can this also be the origen of the "Goddard Space Flight Center"?
New Element Discovered
Lawrence Livermore Laboratories has discovered the heaviest element yet known to science. The new element, Governmentium (Gv), has one neutron, 25 assistant neutrons, 88 deputy neutrons, and 198 assistant deputy neutrons, giving it an atomic mass of 312.

These 312 particles are held together by forces called morons, which are surrounded by vast quantities of lepton-like particles called peons. Since Governmentium has no electrons, it is inert; however, it can be detected, because it impedes every reaction with which it comes into contact. A tiny amount of Governmentium can cause a reaction that would normally take less than a second, to take from 4 days to 4 years to complete.

Governmentium has a normal half-life of 2- 4 years. It does not decay, but instead undergoes a reorganization in which a portion of the assistant neutrons and deputy neutrons exchange places.

In fact, Governmentium's mass will actually increase over time, since each reorganization will cause more morons to become neutrons, forming isodopes. This characteristic of moron promotion leads some scientists to believe that Governmentium is formed whenever morons reach a critical concentration. This hypothetical quantity is referred to as critical morass.

When catalyzed with money, Governmentium becomes Administratium, an element that radiates just as much energy as Governmentium since it has half as many peons but twice as many morons.
Outside England 's Bristol Zoo there is a parking lot for 150 cars and 8 buses. For 25 years, parking fees were managed by a very pleasant attendant. The fees were 1 pound for cars ($1.40), 5 pounds

for buses (about $7).

Then, one day, after 25 solid years of never missing a day of work, he just didn't show up; so the Zoo Management called the City Council and asked it to send them another parking agent

The Council did some research and replied that the parking lot was the Zoo's own responsibility. The Zoo advised the Council that the attendant was a City employee.. The City Council responded that the lot attendant had never been on the City payroll.

Meanwhile, sitting in his villa somewhere on the coast of Spain or France or Italy ... is a man who'd apparently had a ticket machine installed completely on his own and then had simply begun to show up every day, commencing to collect and keep the parking fees, estimated at about $560 per day -- for 25 years.

Assuming 7 days a week, this amounts to just over $7 million dollars ...... and no one even knows his name.